Email this CRN article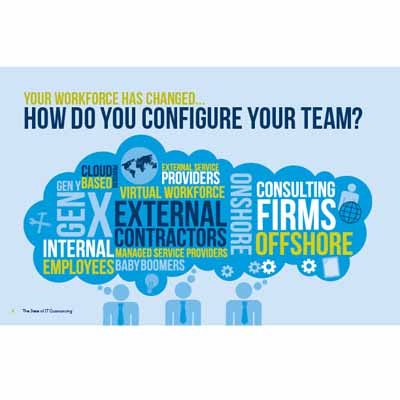 What's Driving Outsourcing?
There are three primary drivers to more companies seeking a mixed model of IT outsourcing, Sklar said. First, there's a talent gap facing many companies today. "We don't see it as an employment problem. Instead, the types of resources and technologies coming about today is happening so fast that the talent pool is lagging behind," Sklar said. "Organizations need access to experts that are hard to find. That's a top driver for outsourcing."
Email this CRN article