Email this CRN article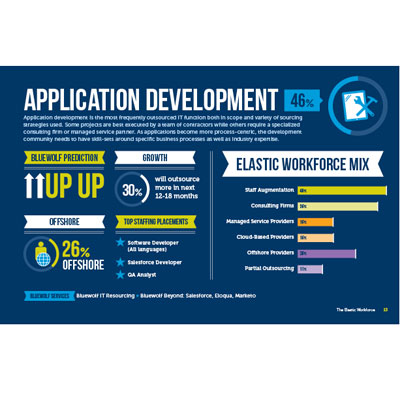 Next-Gen Workers Want Freedom
According to Bluewolf, application development is the most frequently outsourced IT function in both scope and variety of sourcing strategies used.
Meanwhile, the solution provider also identified an emerging class of employee that doesn't want a full-time job, but instead wants to work on a succession of short projects, according to Sklar.
"This is a huge trend that continues to open. In the old days, you worked at the same company for 10 years. We have a little bit of an ADD society. The next-gen worker wants the variety. They want to manifest their own destiny and manage their own career," she said.

Email this CRN article