Email this CRN article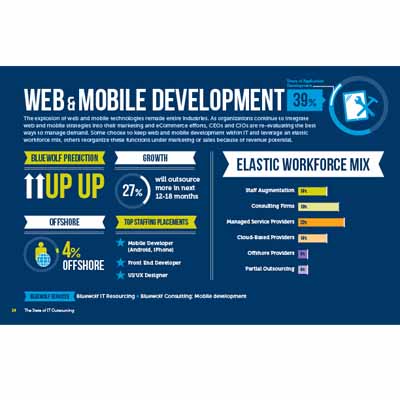 What's Appening?
While 26 percent of companies turn to offshore help for application development, only 4 percent look to offshore for web and mobile app development. In this slide, the explosion of web and mobile technologies remade entire industries, according to Bluewolf.
"As organizations continue to integrate web and mobile strategies into their marketing and eCommerce efforts, CEOs and CIOs are reevaluating the best ways to manage demand. Some choose to keep web and mobile development within IT and leverage an elastic workforce mix; others reorganize these functions under marketing or sales because of revenue potential," according to the company.

Email this CRN article