Email this CRN article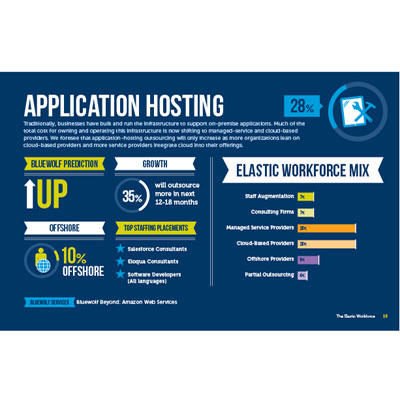 Application Hosting
More than one-third of CIO respondents expect to outsource more application hosting in the next 12 to 18 months, according to the survey.
Many companies also are spending more time trying to find the right sourcing model for different functions, Sklar said.
"It's not just finding a right resource for the right time but it's also the right mix. Sometimes you want a contractor; sometimes a managed service provider makes more sense, especially if it's from someone that knows your business but is not inside in your wall," she said.

Email this CRN article