Email this CRN article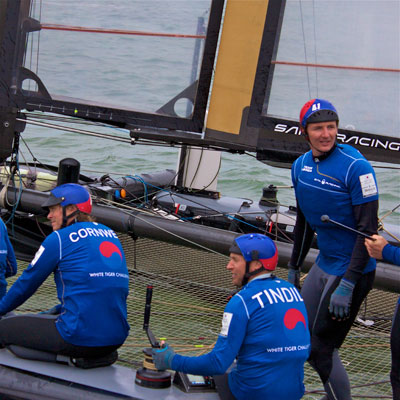 Ruckus Calms The Seas
Getting the boatloads of information from the database to the sailors and the design and performance analysts became the next challenge. Aldaz noted that the "boat has all of the intelligence. The sailors have direct access via screens on board," referring to the six displays on the boat. "What can designers and performance analysis see in realtime? That's the difficulty," Aldaz said.
To solve this problem, in stepped Ruckus. Ruckus' Smart Wi-Fi technology increases Wi-Fi transmission strength, performance and reliability, so that the signals are continuously adjusted around barriers to the best-performing paths in changing environmental conditions.
"Now everyone has the displays they need," said Aldaz. Each team member is able to access and view only the information pertinent to his or her role, or, alternatively, to view all of the data. What's more, the data is accessible via any number of wireless devices. "It's so cool to see the guys with tablets," Aldaz said.
{C}
Email this CRN article