Email this CRN article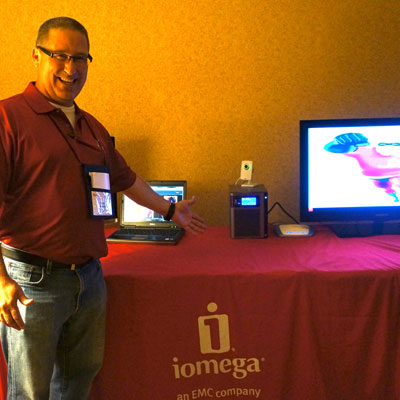 Iomega
Iomega's video surveillance demonstration spurred some great conversations. Iomega has a few solutions that can help small-business solution providers break into this market.
"On our Px series boxes we have the MindTree application, which allows you to set up cameras by channel," said Maurice Blau (not pictured), technical consultant at Iomega. Iomega's products can be licensed according to customer needs; it offers up to 48 cameras on the Px12.
"The goal of the demo rooms was to introduce the small VAR, who has never played in this market before, to see that they can do video surveillance on a small scale, on budget costs and using technology that is IP-based without needing tons of experience," he said. Blau continued to speak to an XChange attendee who said, "I never knew how easy this was -- I want to start doing this."
Email this CRN article