Email this CRN article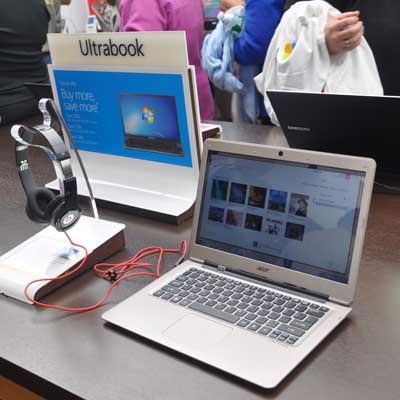 Partner Connection Program
Earlier this year, Microsoft announced the Microsoft Store Partner Connection Program, where its retail stores can form relationships with local solution providers for services opportunities. Several Long Island VARs at the store opening said they're looking forward to hearing more.
Microsoft stores have a first-tier answer desk service for questions such as how to install an anti-virus program or reset a password, but the company wants to build a community of partners around each store to deliver higher-value services, Ladd said.
"We might get an SMB to come in and we can help with our Answer Desk service, but if we get something like 'Can you install network attached storage or provision Office 365?' That's where we'll need help. We're recruiting [nationwide] right now for those partners. The program is nascent. We have business development managers in stores that are assigned to build out business solutions."

Pictured here are some third-party OEM Ultrabooks available at the store.
Email this CRN article