Email this CRN article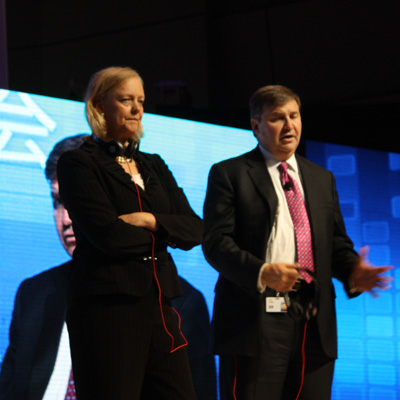 HP Sinks Into Deeper Gloom After Whitman Lays Troubles On Table
In September 2016, the U.S. will be gearing up to elect a new president, and Hewlett-Packard will have completed its turnaround to the point where revenues are in line with GDP.
That's according to HP CEO Meg Whitman who, in a meeting with Wall Street analysts, painted a picture of financial turmoil at the company that was much worse than expected.
HP's guidance for fiscal 2013 came in well short of Wall Street's expectations. HP expects non-GAAP profit of $3.40 to $3.60 per share for fiscal 2013, compared to the consensus analyst estimate of $4.05. In GAAP terms, HP is expecting $2.10 to $2.30 a share after charges of $1.30 per share.
HP shares dropped $2.20, or more than 12 percent Wednesday to $14.93, their lowest level since 2003.
Email this CRN article