Email this CRN article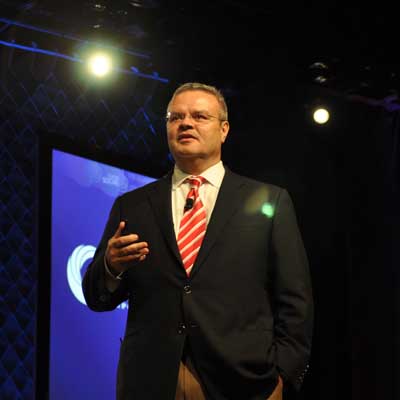 EVault Cloud Backup Added
Synnex announced at National Conference that it had been chosen to be the North American distributor for the full range of products from EVault, a Seagate company. With the pact, Synnex is now carrying EVault's cloud-based portfolio including EVault Endpoint Protection, EVault Cloud Disaster Recovery and all other EVault offerings.
EVault solutions are optimized to perform in multisite, multiplatform environments, making them a good fit for protecting operations in remote office/branch office locations, according to Peter Larocque, president of U.S. distribution for Synnex, pictured here.
"As a part of our larger cloud strategy, EVault's Cloud Disaster Recovery and highly scalable data protection solutions give our customers the confidence they need to offer failproof options, with the added advantage of an operating expense business model, which is very attractive to our reseller community," Larocque said in a statement.
Email this CRN article