Email this CRN article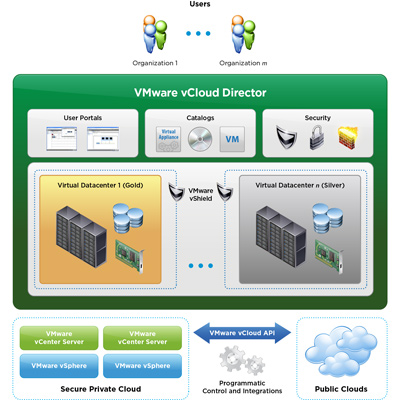 VMware Supports Third-Party Clouds In vCloud Suite Update
VMware added several updates to vCloud Suite 5.1, the vSphere bundle it unveiled at VMworld, but the biggest addition was the ability to provision apps and services in third-party cloud infrastructure, something that would have seemed out of the question just a few months ago.
The big new addition is vCloud Automation Center, which is used for provisioning apps and services in vSphere environments. Through integration of technology from VMware's acquisition of DynamicOps, VMware is now supporting competing vendors' hypervisors and infrastructure in addition to vSphere.
"VMware is showing why management products need to evolve in cloud environments with a new approach, such as analytics," Rob Smoot, director of product marketing for VMware's management products, told CRN. "This gives administrators and operations teams more intelligence and helps IT be more of a service broker" within organizations.
Email this CRN article