Email this CRN article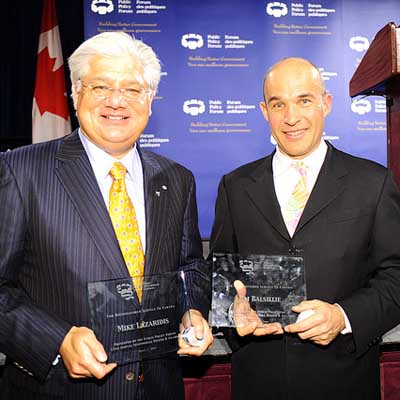 6. Research In Motion
Much ink has been spilled over Research in Motion's delay in getting its BlackBerry 10 operating system out the door, and it has all been happening against the backdrop of declining sales, acquisition rumors, departing staff and a general pessimism about its ability to remain relevant in the mobile space.
Longtime RIM co-CEOs Mike Lazaridis and Jim Balsillie (pictured) finally stepped down in January, handing the reins to RIM insider Thorsten Heins. "We have a clear shot at being the No. 3 platform in the market," Heins said in September at the BlackBerry Jam conference in San Jose, Calif., according to a report from CNet. "Carriers want other platforms. And we're not just another open platform running on another system. We're BlackBerry."
RIM recently confirmed its plan to launch BlackBerry 10 on Jan. 30.

Email this CRN article