Email this CRN article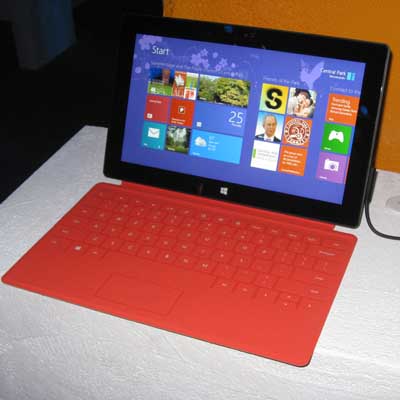 3. Microsoft
Windows 8 churned up all kinds of sub-plots during the run-up to its launch in October, and even after. First, Microsoft rankled iPad-loving organizations with its Windows 8 Companion Device License (CDL), which amounts to an extra cost for customers that access Windows on non-Microsoft devices. "We are in a battle," CEO Steve Ballmer told CRN in July by way of explanation.
Then Microsoft unveiled Surface (pictured), its first ever foray into tablet hardware. Aside from Acer, OEMs didn't have much to say about Surface despite its potential to compete directly with their own Windows 8 tablets.
The intrigue thickened when Steven Sinofsky, head of the Windows unit and a 23-year Microsoft veteran, left the company amid rumors of friction with other business unit.

Email this CRN article