Email this CRN article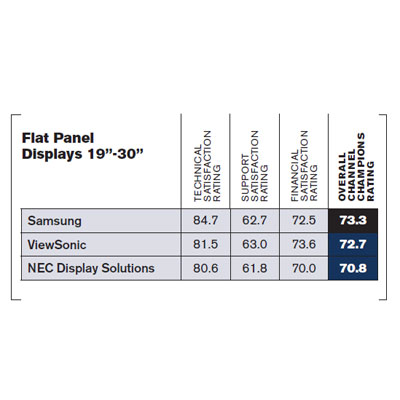 FLAT PANEL DISPLAYS 19"-30"
Samsung
Samsung is this year's Channel Champ in the Flat Panel Displays (19"-30") category, beating ViewSonic, last year's winner, by less than a point.
Samsung won on the strength of its technical satisfaction ratings-scoring more than three points higher than ViewSonic. But as with last year, ViewSonic scored higher in partner satisfaction in both the support and financial subcategories. The difference was that Samsung's edge in technical satisfaction this year was large enough to give it the overall top score.
Email this CRN article