Email this CRN article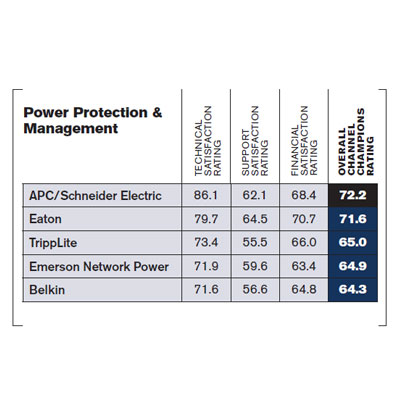 POWER PROTECTION & MANAGEMENT
APC/Schneider Electric
A strong affirmation by channel partners of APC Schneider Electric's technical prowess helped that company squeak by rival Eaton to become the Channel Champ in the Power Protection and Management category for the 20th consecutive year.
APC Schneider Electric blew past Eaton and its other rivals with a solid score in the technical satisfaction rating and a strong enough lead to make up for losing out to Eaton in both the support satisfaction and the financial satisfaction ratings.
The win goes far to solidify the company's reputation as a developer of a full range of power protection and management hardware and software for deployments from the desktop to the data center.
Email this CRN article