Email this CRN article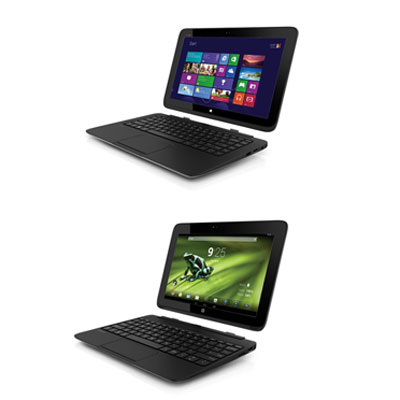 HP Revs Up Tablet/Notebook Offering
HP is doubling down on its latest batch of tablet-notebook hybrids. The company Wednesday unveiled two hybrid models that will be available this summer. The HP Split x2 will run on Windows 8 while the HP SlateBook x2 will run on Android. Both x2 models have detatchable displays that can be used as stand-alone tablets and can be re-attached to the keyboard to act as notebooks.
Jeff Davis, senior vice president of sales at D&H Distributing, said he sees hybrids becoming a dominant form factor.
"The smaller 7-inch tablet models have been very popular," he said. "And we're seeing a lot of the 10-inch tablets sales turn into convertible notebooks or hybrids."
Email this CRN article