Email this CRN article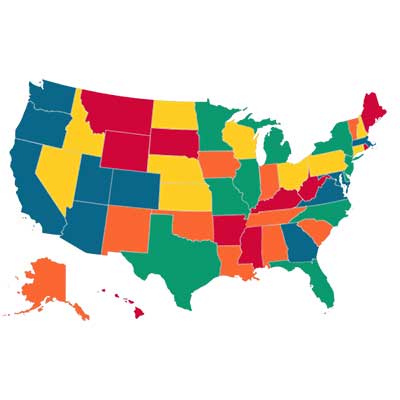 Worst To First
Say you're an entrepreneur thinking of starting a solution provider business. And, you can go anywhere in the U.S. to do it. Where do you go?
The following is a ranking of all 50 states, from the worst (No. 50) to the best (No. 1) for launching a solution provider business. It's based on an analysis of a wide range of data conducted by CRN Research, from the educational and experience level of a state's available workforce to labor and business costs to a state's tax and regulatory burden.
The analysis also ranks states for their potential for innovation and growth, as well as for business opportunities.
We've also cross-referenced the findings with CRN's 2013 2013 Solution Provider 500, listing on each slide how many providers call that state home, and CRN's Tech Elite 250 (2013), Next-Gen 250 (2013) and Fast Growth 100 and 50 Up-And-Comers (2012) lists.
This report originally ran in September exclusively on the CRN Tech News App, available in the iTunes App Store or the Windows Store.
Email this CRN article