Email this CRN article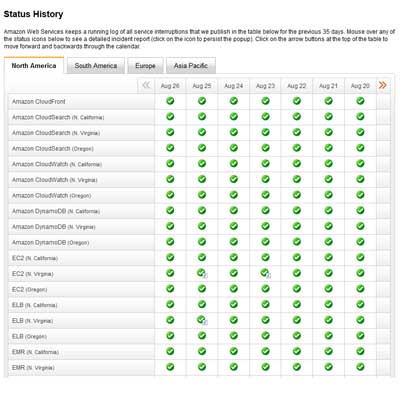 AWS Outage Takes Out Vine, Instagram
Amazon suffered another outage over the weekend, but unlike last week, this outage did not affect the Amazon.com marketplace. Amazon Web Services experienced server issues, and those issues caused Instagram and Vine to go offline for almost an hour on Sunday, according to TechCrunch.
Vine confirmed the outage on its Twitter account, saying that it was "aware of some issues affecting [its] servers and [it] was working to address them." According to TechCrunch, other services that rely on AWS, including Netflix, also experienced issues on Sunday.
Amazon kept users up-to-date on its status page, saying certain services were suffering a "degraded experience" that led to a "small number of EC2 instances [becoming] unreachable due to packet loss in a single [availability zone]." After an hour, all services were back to normal.
Email this CRN article