Email this CRN article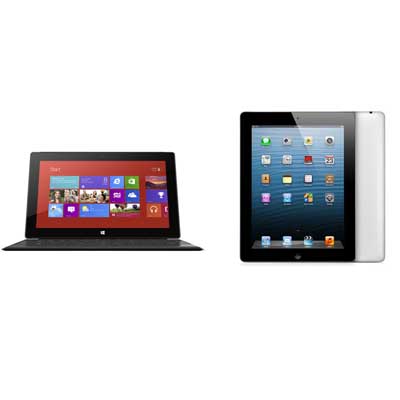 Microsoft Offers iPad Trade-In Deal Toward Surface Tablet Purchases
Microsoft this week said it would give at least $200 credit toward the purchase of a Microsoft Surface tablet or other Microsoft products to consumers who trade in their iPads. Under the offer, which applies to "gently used" iPad 2, 3 or 4 tablets, owners must bring the devices into a Microsoft retail store for evaluation. The offer expires Oct. 27.
Given that Surface sales have been disappointing, to say the least, is it realistic for Microsoft to expect that many iPad owners will switch to Surface? The marketing effort is further evidence Microsoft is trying to compete head-to-head with Apple, a battle that observers have said will be a tough one for Microsoft to win.
Microsoft has cut prices of both its Surface Pro and Surface RT tablets in an effort to boost prices. Sales of both models totaled $853 million in fiscal 2013 and the company took a $900 million charge against fourth-quarter earnings for unsold Surface RT inventory.

Email this CRN article