Email this CRN article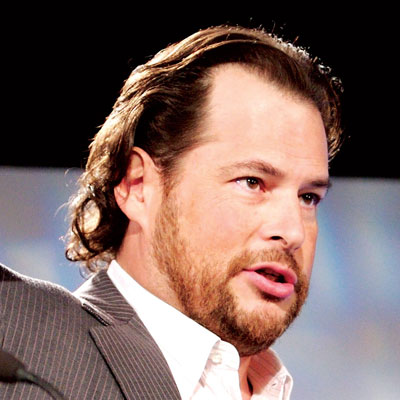 13. Marc Benioff
Founder, Chairman, CEO, Salesforce.com
Unstoppable. That pretty much describes Salesforce.com and the indefatigable Benioff.
Benioff, who started Salesforce.com 14 years ago and built it into the world's No. 1 player in cloud computing and CRM, keeps pushing Salesforce.com to ever-greater heights.The company, which continues to grow at an amazing 30-plus percent, is poised to deliver its first-ever $1 billion quarter.
Benioff continues to put the pressure on competitors with big deals including the $2.5 billion acquisition of cloud marketing platform provider ExactTarget and social media marketing platform Buddy Media for $689 million in cash and stock. And if that isn't enough, Benioff has deepened the ties and integration between Salesforce.com and longtime rival Oracle and ERP as a service provider Workday.

Email this CRN article