Email this CRN article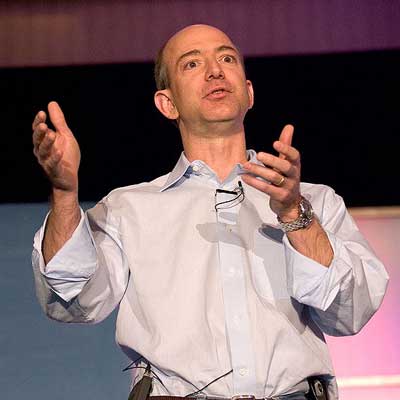 4. Jeff Bezos
Founder, CEO, Amazon
Don't look now, but Bezos is well on his way to resetting the rules for Web services the same way he did for book publishing and retailing. Amazon is moving at a blistering pace to redefine the Web services marketplace, employing the same low-margin mentality that the $61 billion behemoth used to put brick-and-mortar booksellers out of business in the Web services market. Hard-driving Amazon Web Services this year launched OpsWorks, an application management solution; made its game-changing Amazon Redshift data warehouse service available broadly; provided yet more resources for startup customers to bet big on Amazon; and created a new certification for Amazon Web Services professionals.
Partners working with Amazon Web Services say the $2 billion-plus unit is destined to drive slow-moving competitors out of the market.
Bezos, for his part, has said he values creativity and experimentation ahead of market domination. "Some people wake up every morning and say, 'What three companies can I kill this year?' That's a conqueror's mentality," Bezos said. "We want to attract people who want to innovate, who wake up and say, 'I want to build a great product."

Email this CRN article