Email this CRN article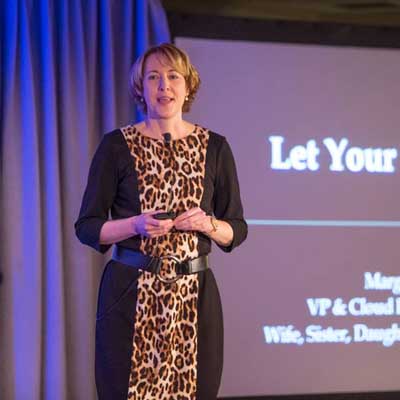 Let The Light Shine Down
A big part of the challenge for women in the channel today is that they aren't allowed to, or aren't allowing themselves to, "shine their light," said Margaret Dawson, vice president of product marketing and evangelism for HP Cloud, in a keynote address at the Women of the Channel (WOTC) event hosted by CRN publisher The Channel Company in New York City. However, it isn't just a problem for women in the channel -- it's a problem for everybody, Dawson said.
"It would be one thing if it was just impacting us, but it's affecting society as a whole, especially technology and business," Dawson said in her address.
Here's a breakdown of the tips Dawson offered to help women, as well as men, find and leverage their strengths to maximize their leadership success.
Email this CRN article