Email this CRN article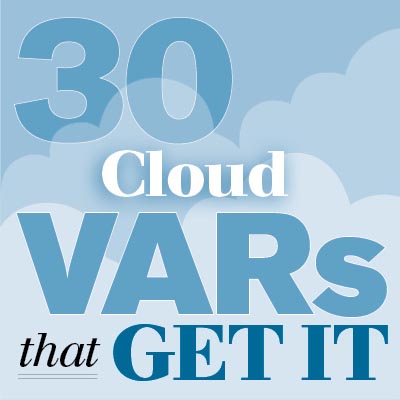 Ahead Of The Curve
It takes a rare breed to get in front of a trend before a trend even forms. And with cloud computing, either you get ahead of it, or you get left behind.
The 30 solution providers that comprise this list are shining examples of VARs, integrators, consultants and ISVs that we believe "get it" when it comes to the cloud. They jumped into the technology market before the market even really formed, and they sharpened their technology, services and sales chops, and their know-how.
This list of "30 Cloud VARs That Get IT" was compiled through discussions with solution providers, vendors and CRN editors. It highlights 30 solution providers that are on the cutting edge of the cloud – ones that pack a mighty punch and had the foresight to dive headfirst into a new market.
See also: How 30 Cloud VARs 'Got It'

Email this CRN article