Email this CRN article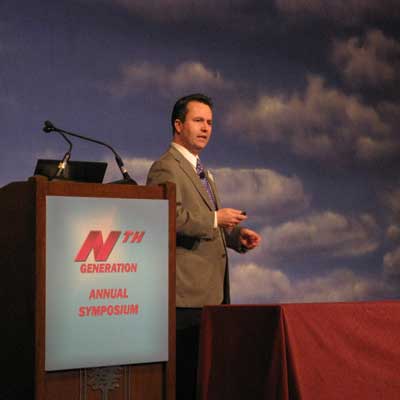 Shhhh! "Shadow IT Sprawl" A Secret
Dan Molina, CTO of Nth, said the use of cloud computing is becoming so pervasive that "server sprawl" caused by too many virtual servers being secretly created by users has given way to "shadow IT sprawl" as users increasingly go around their companies' IT department to secretly use public clouds to quickly handle tasks.
"Shadow IT sprawl" leads to potential compliance issues for businesses, Molina said. "(Such users) are putting the whole organization at risk," he said.
The answer? "How about adopting a private cloud?" Molina said.
Molina tried to quantify the "shadow IT sprawl" problem by noting that, according to a recent survey, 11 percent of companies had 20 or more shadow IT users. John Randall, marketing vice president for Nth, responded, "Of course, if its shadow IT, you're not supposed to know."
Email this CRN article