Email this CRN article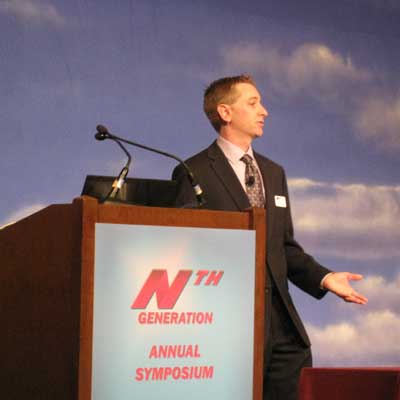 Templates For Building Clouds
Dave Peterson, an Nth solutions architect, said that for customers looking to implement the cloud, HP is offering its CloudSystem single SKUs for building private, hybrid, and public clouds based on its C-class blade servers.
HP is also offering "CloudMap" templates for customers to use to build cloud services catalogs, Peterson said. "You don't have to redesign the wheel, because our HP friends have done all the work for us," he said.
Peterson said that, in his experience, most customers build a private cloud first, and then add technology to "burst" to a public cloud to handle short-term spikes before actually implementing public clouds. "If you can't get your private cloud in order, you will have trouble with your public cloud," he said.
Email this CRN article