Email this CRN article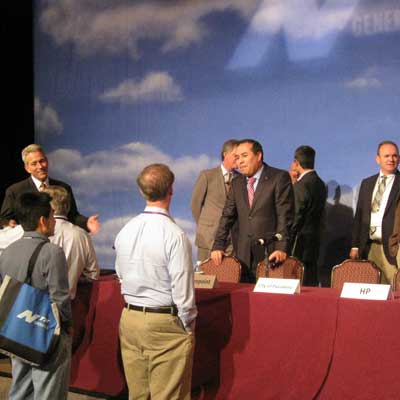 More SLED And The Cloud
Joel Manfredo, CTO of Orange County, Calif. (far left), said that signing cloud contracts is difficult because vendors often cannot tell a company where its data is located or provide proof that it is compliant with regulations such as HIPAA and PCI.
Manfredo cautioned the audience to read contracts carefully. "There may not be an obligation on the part of the cloud provider to return your data," he said.
Jorge Mata, CIO of the Los Angeles Community College District (front center stage), said that adopting a private cloud to handle the data of a couple of million students meant survival for both him and his organization. "You will either learn to do this, or your replacements will," he said.
Email this CRN article