Email this CRN article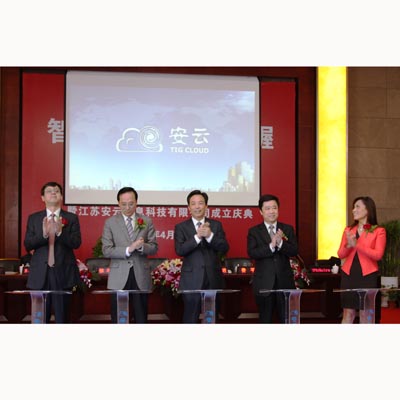 Launching The TIG Cloud Joint Venture
After the obligatory official speeches, TIG Cloud executives surprised the audience by launching the joint venture using a cloud application running on an iPad.
"When you talk about cloud, you are talking about being able to access applications anywhere, on any device. That is the message we wanted to deliver to the officials, and to the public," Jack Xu, general manager of TIG China and CEO of the TIG Cloud joint venture, told CRN in a recent interview.
From left: Ping Fei, vice mayor of the Jiangyin municipal government in charge of technology; Huaijin Gong, deputy director, Department of Information and Technology, Jiangsu provincial government; Hongliang Jiang, secretary general of the Jiangyin municipal government; Dongqin Xu, district mayor; and Ying McGuire.

Email this CRN article