Email this CRN article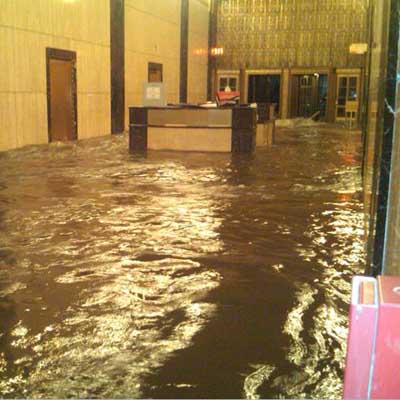 Water In The Basement
Internet infrastructure providers in the New York City area scrambled this week to cope with the aftermath of Superstorm Sandy.
As utilities shut off power and water inundated lower floors and knocked out equipment, these providers turned to backup generators for power. Several facilities were damaged, but for the most part, they worked around the issues, rerouted traffic and used whatever tools were available to keep things running.
Thus far, few service disruptions have been reported.
Continue on and see how the providers are faring.
Email this CRN article