Email this CRN article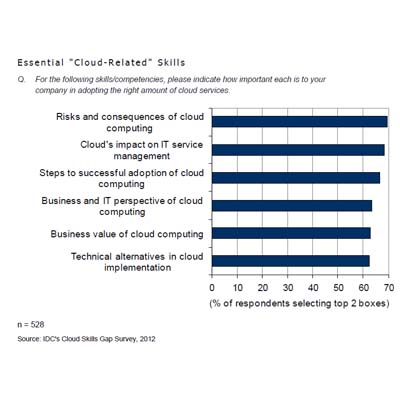 4. New Skill Sets Needed
Workers will need proficiency in a wide range of skills to work in a cloud environment where organizations need to emphasize the integration of business activities and supporting technologies.
"IT managers who are hiring for cloud-related jobs find that understanding the relationship between cloud computing and other activities, such as service management, business continuity, and even the business value of the cloud, is as important as understanding the specific technologies being leveraged," the IDC report said.
The chart at left shows what cloud competencies are most valued by businesses.

Email this CRN article