Email this CRN article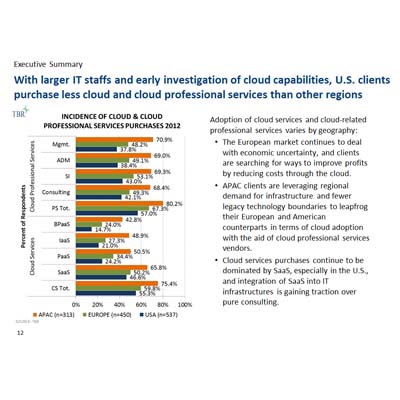 6. Use Of Cloud Services Varies By Geography
Both the adoption of cloud services and the use of cloud-related professional services changes according to geography, TBR found.
Companies located in the Asia and Pacific region (APAC) are ahead of the rest of the world in adoption as they leverage demand for infrastructure to integrate cloud technology.
In the U.S., in contrast, enterprises are used to expensive, legacy technology that requires more work to replace with cloud technology.

Email this CRN article