Email this CRN article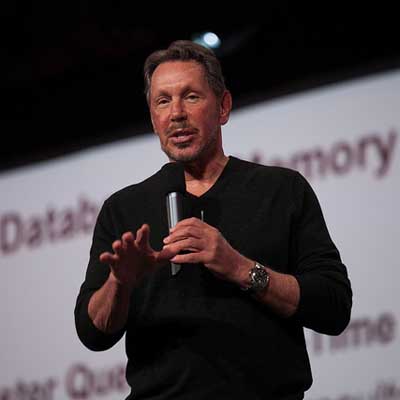 9. Oracle Enters Cloud IaaS Space, Kind Of
It wasn't that long ago that Oracle CEO Larry Ellison (pictured) would poke fun at cloud computing, deriding it as the latest meaningless industry buzzword. Ellison has also poked fun at rivals like Salesforce.com for not really living up to the convenience of the cloud model as defined by Amazon.
But in January, Oracle launched its own cloud IaaS service after unveiling it at OpenWorld a few months earlier. Almost immediately, critics tore into Oracle for having an overly elastic definition of cloud itself. Oracle's cloud IaaS lets customers rent Oracle hardware and run it in their data centers, and pay for it as a monthly subscription. However, customers also have to buy the licenses separately.
This is about as different from Amazon's model as is possible to get, as was vociferously pointed out by many industry watchers. Even though Oracle isn't pitching its cloud IaaS as an Amazon competitor, Ellison's frequent anti-cloud rhetoric provided critics with plenty of fodder for presenting it in such a light.

Email this CRN article