Email this CRN article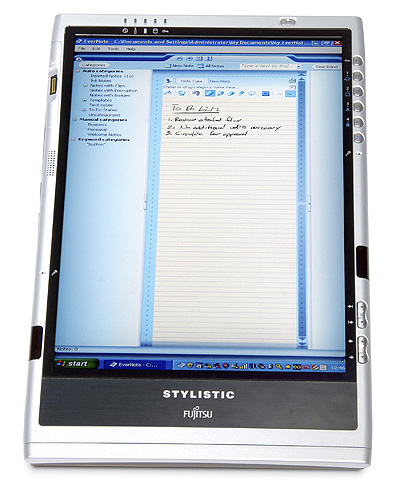 Although it has the form factor of a small slate board, this 3.5-lb. tablet -- and its sibling, the ST5112 -- is light years away from belonging in a one-room schoolhouse. Both feature Intel's Core Duo ULV (ultra-low voltage) U2500 processors. The ST5111 has a 10.4-in. screen, optimized for outdoor viewing and direct sunlight conditions. The ST5112 has a 12.1-inch bright transmissive indoor/outdoor XGA display with greater than 160° wide viewing angles.
In addition, the pair support up to 4-GB of main memory and up to 100GB SATA hard drive. Virginia Tech's engineering school is now requiring all its students by a tablet PC, and it is recommending Fujitsu.
Street price: $1,999.
Email this CRN article