Email this CRN article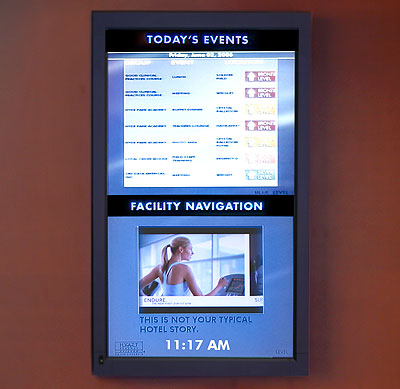 The Hyatt Regency Chicago, the chain's flagship hotel with more than 2,000 guest rooms and 200,000 feet of meeting space, hosts 180 large conventions and 430 small conventions each year.
With more than 1 million guests coming through, the hotel was looking for a way to help guests navigate its halls without having to keep staff members on hand to answer questions. The hotel also wanted to eliminate messy last-minute signs propped on easels in its halls.
It turned to solution provider AVT Communique, a division of Hospitality Partners, of Arlington Heights, Ill., for a digital signage solution that would help its guests find the information they need.
Email this CRN article