Email this CRN article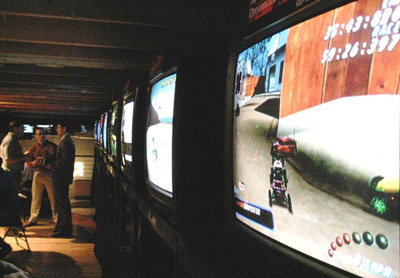 Event attendees were invited to relive childhood memories on the ColecoVision, Sega Dreamcast or as any of the evolving Marios on Nintendo's various consoles.
"It's amazing how the gaming industry has progressed from Pong back in 1972," said Bergman, who came to AMD with the chip maker's acquisition of graphics house ATI in late 2006. "When I was growing up in New Jersey, I worked at the amusement park Fun City and next door there was a bowling alley. Now my 14-year-old daughter can go bowling in our living room with the Nintendo Wii."
Email this CRN article