Email this CRN article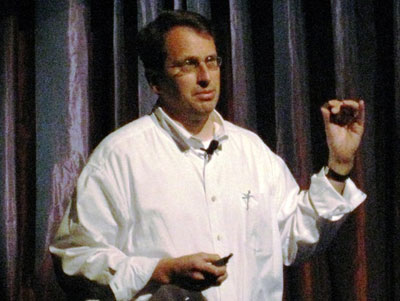 "A lot of things have happened in cinema in the past few years. If you look at CGI today, animation is absolutely indistinguishable from the real thing, whether it's cities or in some cases the actors themselves," said Bergman, holding up AMD's dime-size next-generation graphics processor, codenamed RV77. "But it's lacking one thing. You're passive when you watch films. The game industry is interactive. But there are also limitations in video games. They don't match the visuals of the cinema. Yet.
"In both mediums, the content directors want to take their medium to that next level. Unfortunately, until today, they just didn't have the technology," he said, strongly implying that the RV77 is just the ticket to blurring all lines between film and games.
Email this CRN article