Email this CRN article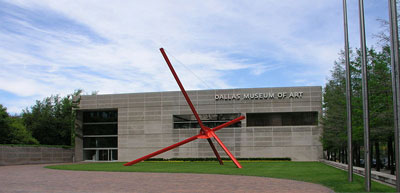 Museums typically showcase the old. Classic pieces of art and sculpture to take visitors back in time. But with a little help from NEC, the Dallas Museum of Art (pictured) is taking a modern approach. With LCDs and digital signage solutions from NEC, along with its Univerge solutions, the museum is bringing exhibits back to life.
Dubbed the DMA Arts Network, the museum and NEC have embarked on a technology vision to deliver broad public access to great works of art through a unified infrastructure comprising wireless LAN, voice and digital signage.
The goal of the Arts Network is to offer a digital arts experience, including public wireless access for educational purposes. The infrastructure behind the Arts Network helps the museum accommodate major exhibitions, like the Egyptian government's upcoming Tutankhamen and the Golden Age of the Pharaohs exhibit slated for October.
And while the specific project in Dallas wasn't undertaken by a reseller, all NEC Digital Signage solutions are available to channel partners, along with NEC's Univerge Assured Mobility WLAN solutions and Univerge voice, networking and unified communications solutions, giving VARs the power to update the ancient and breathe new life into classic exhibits, or to offer to their clients in other verticals, such as health care and education.
Email this CRN article