Email this CRN article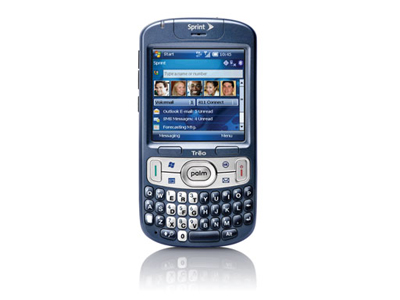 With yesterday's release of the Palm Treo 800w (pictured), a leaner, meaner version of the mobile device maker's signature smart phone, and the sweeping success of its starter smart phone, the Palm Centro, all eyes are on Palm as the once-struggling device maker tries to recapture the mindshare it held back when its mobile Palm Pilots were all the rage.
It'll be an uphill battle for Sunnyvale, Calif.-based Palm, for sure. Industry experts have said it needs to continue to introduce new device form factors and revamp its own Palm OS before it can latch onto some of the fervor that surrounds competing smart phone giants like the Apple iPhone, which released its second generation 3G model last week; Research In Motion (RIM) Ltd.'s BlackBerry roster, which includes the Pearl, Curve and the soon-to-be released BlackBerry Bold; Nokia; and the up-and-comer the Samsung Instinct from Sprint.
Research firm Gartner said as of the first quarter, Palm still lagged behind the competition with just 2.9 percent of global smart phone market share. Palm follows No. 1 Nokia, which holds 45.2 percent of the market; BlackBerry-maker RIM, which placed second with 13.4 percent; and Apple, which was vaulted to third place by the iPhone, giving it 5.3 percent market share. But with all device makers creating new phones and jockeying for position, this quarter's numbers are sure to shake the industry.
For its part, Palm has unleashed a fury in the past several months hoping to regain some market share. Here we take a look at the Palm Treo 800w and the various Palm Centro smart phones, devices Palm hopes will give it a new-found competitive edge.
Email this CRN article