Email this CRN article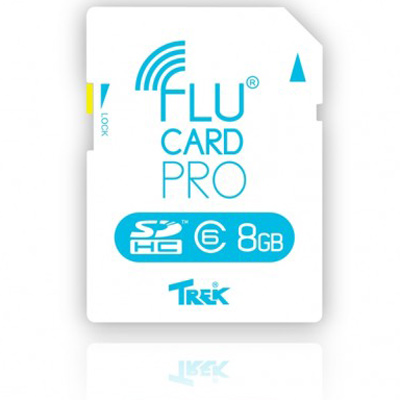 Oddly Named Products
Trek 2000 International, a Singapore-based firm that sells anti-piracy, compression and the thumb drive encryption devices, will be launching a new Wi-Fi SD card that lets users transfer photos and videos between a camera and a PC or another device. The company is partnering with Toshiba to distribute the product.
It sounds great, but there's just one problem: The product is called FluCard Pro. Really? That's the name they went with? It just seems like a tough sell to name your product after a nasty wintertime affliction, even more so because we're in the midst of flu season here in the U.S.
Trek 2000 International is also launching Ai-Ball, which it's billing as the world's smallest portable Wi-Fi remote video camera, at 1.4 inches. It's designed for use with smart phones, tablets and laptops. Check it out at CES Booth 49024 in the Las Vegas Hilton.
Email this CRN article