Email this CRN article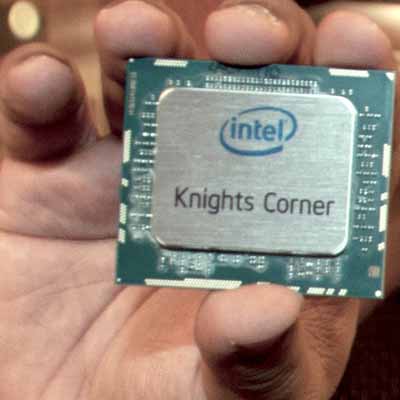 Intel MIC
The Intel Many Integrated Core architecture, code-named Knights Corner, is on schedule for 2013, and it is estimated that systems using the 22-nm Xeon-based Intel MIC technology will achieve 1 TFLOPS of double-precision performance.
Knights Corner puts 50 Ivy Bridge cores with Tri-Gate technology on a PCIe board and makes them available for highly parallel applications written in standard programming languages. Applications for high-performance computing would have unparalleled levels of access to supercomputing power at a fraction of the cost, according to Intel. The goal is to achieve a thousand-fold performance increase, or Exascale, over today's petascale by 2018.
A prototype board, code-named Knights Ferry and incorporating 32 cores, has been used to perform cloud-based ray tracing and other compute-intensive light rendering techniques that once were possible only with a dedicated, high-end graphics processor and workstation.
Email this CRN article