Email this CRN article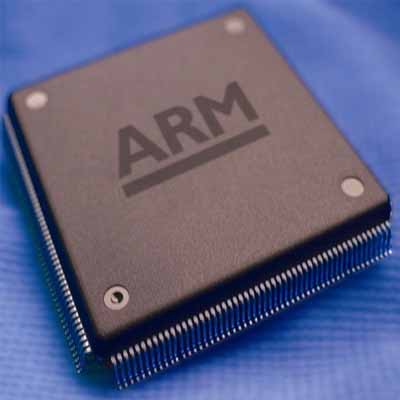 ARM, TSMC Join Forces To Create 64-Bit Server Chips
In a move to broaden its reach into the enterprise and server markets, chip licensor ARM teamed up with foundry giant Taiwan Semiconductor Manufacturing Company (TSMC) in July to accelerate production of its next-generation 64-bit processors.
The new chips will be based on ARM's ARMv8 architectures and built using TSMC's FinFET process technology, a multigate transistor design technique used to create low-voltage, high-performance processors. The companies said they would be targeted at servers that support high-performance and cloud computing environments.
The multiyear agreement will not only deepen the relationship between ARM and TSMC, which already work together to create 20-nm chips, but also introduce a new level of competition into the server market, a space traditionally dominated by x86-based chip-makers AMD and Intel.
Email this CRN article