Email this CRN article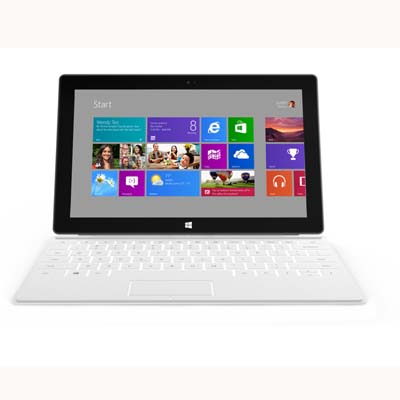 ARM Sees Profits Skyrocket
To say that the consumerization of IT trend is boding well for ARM would be an understatement.
The U.K.-based company, which licenses its low-power processor architectures to chip-makers like Samsung, Qualcomm and Texas Instruments, is dominating the mobile market, with nearly 95 percent of the world's smartphones today running on ARM-based chips. What's more, Microsoft's Surface tablet (left), along with a slew of other mobile devices slatted to launch this fall running Windows RT, will be powered by ARM.
As more users swap out traditional desktop PCs for mobile computing, ARM is reaping the benefits. ARM reported July revenue of $213 million, up 12 percent year over year, along with a pre-tax quarterly profit of $103 million, up an even greater 23 percent year over year.
While these numbers still fall short compared to x86-based chip-maker Intel, which reported a quarterly revenue of $13.5 billion, ARM said it is sitting on a "record order backlog and a robust opportunity pipeline."
Email this CRN article