Email this CRN article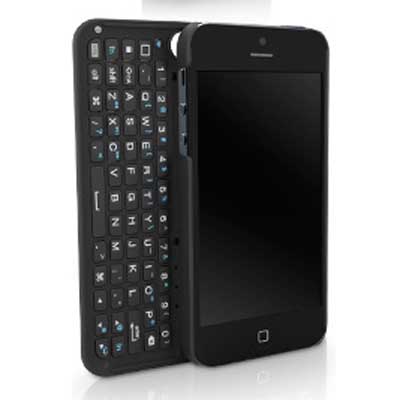 BoxWave's Keyboard Buddy Case
One of the most buzzed-about features of the iPhone 5 is its new and improved display -- so why taint it with all those pesky fingerprints?
Keep your new iPhone smudge-free (at least while writing emails and texts), with BoxWave's iPhone 5 Keyboard Buddy case. A fully integrated, slide-out QWERTY keyboard lets users do all the typing they want without mucking up their iPhone's screen. Plus, the case comes with an onboard battery that's chargeable by a micro-USB cable, meaning the iPhone 5 can run for up to two weeks without needing a charge.
The Keyboard Buddy is available in black on BoxWave's website for $90.
Email this CRN article