Email this CRN article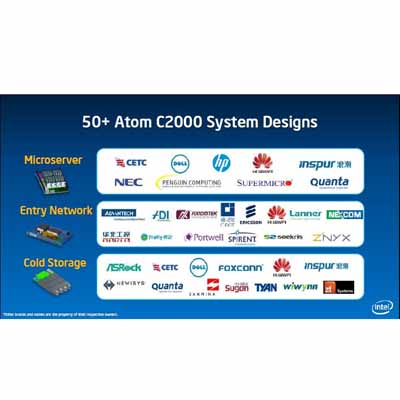 Intel also unveiled about 50 partners in the server, networking and "cold storage," or low-cost, high-capacity storage industries using the new Atom C2000 processors.
While many of these partners are lesser-known companies focused more on building solutions for large OEM partners or for their own web-scale operations, others such as Dell and Hewlett-Packard are longtime, well-known Intel partners.
CRN managed to get details and images from several of Intel's better-known partners, some of which have not been published elsewhere.
So turn the page for a first look at some of the new Atom C2000-based server, storage and networking solutions.
Email this CRN article