Email this CRN article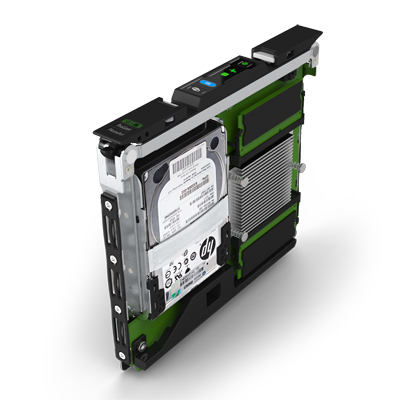 Hewlett-Packard unveiled a new server cartridge for its Moonshot high-density server line based on Intel's new Atom Avoton 8-core processor, offering customers the opportunity to build a rack of servers with 3,600 cores of compute power.
The new HP ProLiant m300 server cartridge for the HP Moonshot server features an Atom Avoton processor with eight cores running at 2.4GHz, one hard drive with capacity of up to 1 TB, and 32 GBs of memory. Up to 45 cartridges can fit into a single HP Moonshot server chassis to form a complete system, each with up to 360 cores, 1.4 TBs of memory and 45 TBs of storage.
The new Atom Avoton-based cartridges are targeted at front-end web applications as well as Memcached tiers for caching in front-end web applications, hosting applications, and SQL and NoSQL big data applications. Shipment is scheduled to start once Intel starts shipping the Avotons.
Email this CRN article