Email this CRN article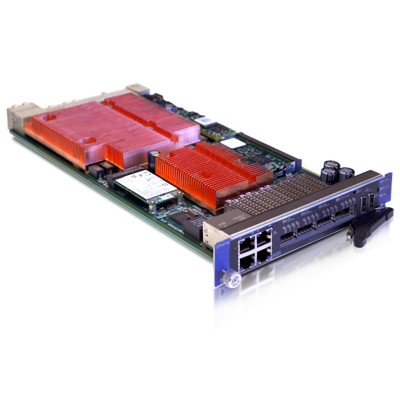 Fremont, Calif.-based ZNYX Networks, which designs server solutions for carrier-grade and mission-critical environments, unveiled its ZNYX ZX2040 AdvancedTCA (ATCA) hub switch with integrated shelf manager based on the eight-core Intel Atom processor C2000. The ZX2040 was designed to work with the ZNYX Ultra5 ZX2000 5U ATCA blade server platform to enable it to be upgraded from a 10-Gbit fabric connection to a 40-Gbit solution.
ZNYX takes advantage of the Atom C2000 processor's virtualization technologies to enable customers to run their applications directly on the ATCA switch, thereby freeing resources for revenue-producing operations.
Based on the Ultra5 ZX2000 blade server platform, the ZX2040 features four QSFP 40-Gbit ports for external connections to the system, 8 GBs of DDR3 ECC memory, an on-board mSATA connector and the Broadcom Trident Plus 480G switch fabric.
Email this CRN article