Email this CRN article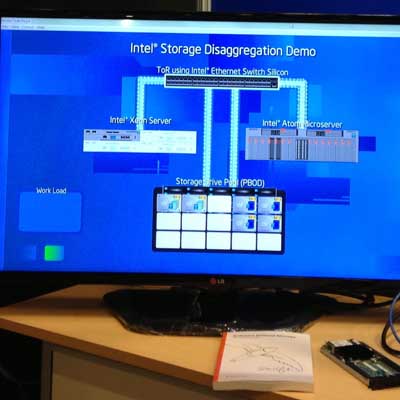 SwiftStack: Demos "Avoton"-based Private Cloud Solution
San Francisco-based SwiftStack took part in an Intel demonstration that showed SwiftStack's private cloud storage solution working on a storage node based on Intel's new Atom C2000 "Avoton" processor.
Intel showed SwiftStack private cloud storage software running on an all-in-one 12-drive, 1U storage node, code-named Canyon Run. Intel also used Swift workloads as part of a Rack Scale Architecture demonstration.
SwiftStack private cloud storage is based on the OpenStack Object Storage (code named Swift) in which the proxy services, which route incoming requests to store or read data, and the storage services, which store the actual data, are commonly run on different nodes that are specifically tuned for those workloads.

Email this CRN article