Email this CRN article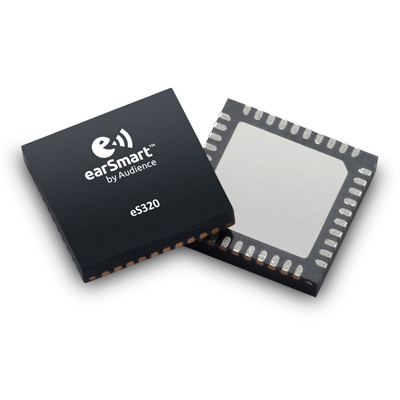 Audience: New Voice Processor for Mobile Computing
Audience, Mountain View, Calif., unveiled the earSmart eS320 at IDF. The earSmart eS320 is an advanced voice processor designed for mobile devices including tablets, ultrabooks and hybrid all-in-one PCs.
The earSmart eS320 was designed to process voice in such a way as to let mobile devices hear voices similar to how humans do. This includes the Audience 360-degree Voice feature, which lets users move freely around their devices while preserving voice quality using only two microphones instead of the three or more needed with legacy systems, Audience said.
It also features Super Wideband noise suppression for making clear VoIP calls in nearly any environment, as well as technology for isolating a speaker's voice from the environmental noise to help improve speech-to-text capabilities.
Email this CRN article