Email this CRN article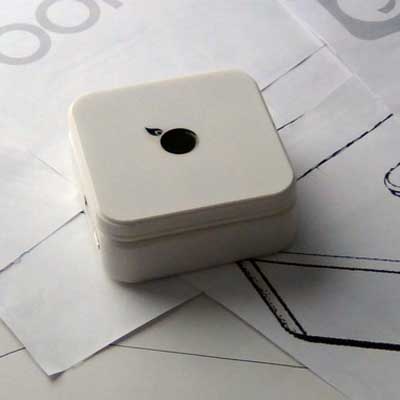 Baboomi: Customizable Alarm
The harsh and sudden blaring of an alarm clock is no way to start the day. Designed to be comfortable and customizable, Baboomi is one alarm clock that won't be slapped into snooze mode. Created by a trio -- a Georgia Tech student, graphic artist, and electronic and software engineer -- Baboomi wakes users they way they want. Users can tailor the alarm clock to their preference, customizing the strength, pattern and frequency of vibration -- that means no beeping or earsplitting noises.
Baboomi is a small square device that can be controlled via smartphone. Baboomi's free app is available for Android and iOS devices; Linux, Mac and Windows software will be downloadable on Baboomi's site. Once downloaded, the alarm can be customized and simply placed under the pillow. The wireless alarm clock uses Bluetooth 4.0 and recharges by placing it on its charging base.
So far, 138 backers have pledged $11,135 of the $20,000 goal with 26 more days to go. The funding period ends Oct. 27.
Email this CRN article