Email this CRN article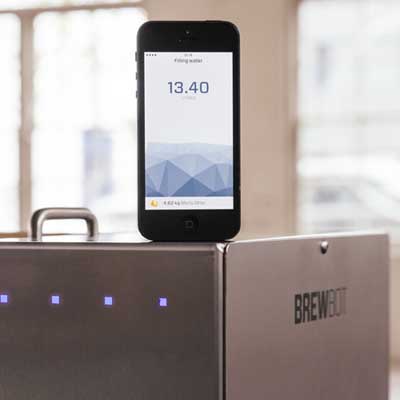 Brewbot: The Smart Brewing Appliance
Home brewing has been gaining in popularity, and with Brewbot, brewers will be able to brew beers to perfection. Designed by a U.K.-based team of designers and developers, Brewbot helps guide the brewing process from start to finish.
After buying ingredients from a local brew shop or online, the brewer begins by putting the recipe into the app and connecting an iPhone to Brewbot. Tapping "Start Brew" will add the amount of water needed and heat it. Once heated, the water is released into the mashtun, where the grain is. As the wort cools, it is then ready to ferment in the stainless steel vessels, or fermentation tanks. Afterward, 5.2 gallons of crafted beer is brewed and ready for consumption. With an integrated recipe system, brewers can enhance and modify recipes right from the app.
To date, 163 backers have pledged $91.020.42 of the $161,530 goal with 21 days more days to go. The funding period ends Oct. 22.
Email this CRN article