Email this CRN article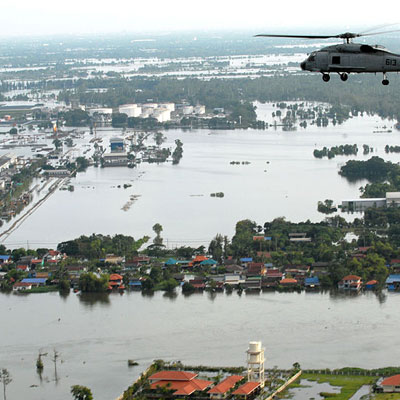 Actual Breaks: Thailand Floods, Fall 2011
In fall 2011, massive floods inundated many of Thailand's industrial parks where hard drives are built. Analyst firm IHS iSuppli estimated about 25 percent of the world's hard drives are manufactured in Thailand. The flood also disrupted the production of components including electric motors and slider assemblies needed to make the drives in other countries.
Western Digital was especially hit, and was forced to curtail its Thailand production and put both storage OEMs and reseller customers on allocation. Most of Seagate production was done in other countries, but the company still saw severely constrained component supplies from Thai factories.
The floods resulted in a shortage of hard drives, which led to price spikes and supply allocation, especially for PC vendors that were more likely to see curtailed shipments than server or enterprise storage vendors. Those constraints took almost a year to clear up.

Email this CRN article