Email this CRN article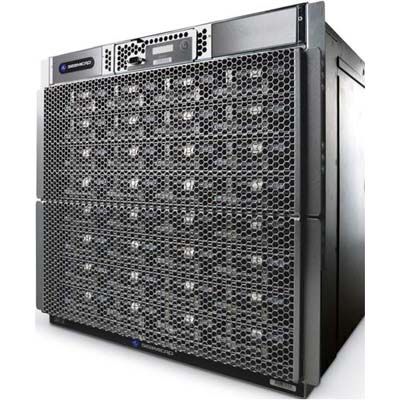 Servers: AMD SeaMicro SM15000
AMD this month said its AMD SeaMicro SM15000 microserver is the first server to support bare-metal provisioning in OpenStack compute environments.
The AMD SeaMicro SM15000, based on technology from AMD's 2012 acquisition of server vendor SeaMicro, integrates compute, storage and networking into a 10U chassis with 512 compute cores. Its Freedom fabric lets customers adjust the compute, storage and networking performance and capacity depending on application requirements, allowing any server to be mapped to any storage device or network I/O.
AMD said bare metal computing dedicated a server inside its SM15000 to a single user instance instead of sharing resources by running multiple virtual machines. The AMD SeaMicro SM15000 also allows booting and installation of a base server image from a central server for massive OpenStack deployments. The SeaMicro supports AMD Opteron and Intel Xeon and Atom processors.

Email this CRN article